Develop an e-commerce Website & Mobile App
Web Service Delhi expert on building modern, progressive web and ecommerce websites portal, Our developer ensure that your website is built with a sound business strategy & latest trend technologies to provide you a customized and user friendly ecommerce Website. eCommerce development phase having website design, to product management, SMS integration, payment integration, digital marketing etc. Web Service Delhi build an eCommerce websites on secure and robust platforms like magento, prestashop, woocommerce, opencart, cs-cart and shopify etc. eCommerce enable online shop has changed the business market record in past few years. These days Customers faith are increasing on online shopping. eCommerce website has popular on garments, shoes, books, toys, gifts, electronic, accessories etc. Every shopkeeper want to promote his business at low cost maintenance. So we suggest start own eCommerce website is a good idea. eCommerce website save your costing as well as shop renting. eCommerce website also increase your brand & customers radius by breaking distance, location. No matter where your store or warehouse established. eCommerce website having facility, increase service hour 8hr to 24 hours as per your convenient. That mean your online store 24x7 open.

Web Service Delhi developers make user friendly online e-commerce portal for any business who want sale service or product online worlwide. eCommerce website owner can manage all products, customer queries, orders including billing under an admin panel. Feel free to contact us and turn up your dreams into reality by user friendly e-commerce website. Your website represent a virtual shop of your real business, It should be unique and professionally designed so please do not compromise on your eCommerce website looks and functionality. Our designers also focused on Search Engine positioning and user friendly during development process. Web Service Delhi provides professional & affordable ecommerce web design for various kinds of businesses operating worldwide. Our ecommerce designs are unique, eye-catching and attractive according suitable business & their products or services.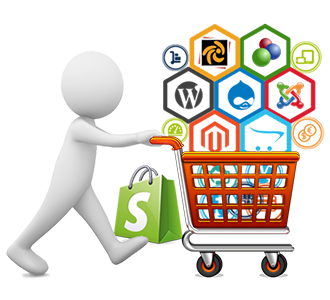 Develop a grocery and medicine delivery app in 5 days to supply rising on-demand needs because of the COVID-19 outbreak. popular US grocery delivery apps, Instacart, Walmart Grocery, and Shipt, saw a sudden surge in the revenue by 38%, 29%, and 24%, respectively, compared to their turnover in February 2020.
Similarly, medicine delivery apps are seeing a 2x surge in their revenue as people started stocking up medicines due to the fear that pharmacies would have none left because of the COVID-19 outbreak. It will become highly challenging to address the grocery and medicine needs of the general public. In time, these on-demand businesses will run out of resources to supply the soaring demand. Extend your support in this dreadful situation by launching an on-demand delivery app. Customize our readily available clone solution in just 5 days, and launch it in the market to ensure that helpless customers meet their basic needs.Encourages people to stay home and order needed grocery and medicine supplies online. Prevents people from visiting grocery and pharmacy stores, thereby helping to avoid gatherings in public places
eCommerce Multi vendor Portal Development
Grow your ecommerce store into full fleged MULTI VENDOR marketplace. Web Service Delhi provides Multi-Vendor perfect solution for multiple independent web stores like shopping malls that have many separate departments under one warehouse. It provides the multi-vendor functionality allowing different vendors to sell and manage their own products in a common storefront. Magento is a feature-rich ecommerce platform built on open-source technology that provides online merchants with unprecedented flexibility and control over the look, content and functionality of their eCommerce store. Magento's intuitive administration interface features powerful marketing. Search engine optimization and catalog-management tools give merchants the power to create sites that are tailored to their unique business needs. Designed to be completely scalable and backed by various support networks, Magento offers companies the ultimate eCommerce solution. We work anykind ecommerce platform - Magento, prestoshop, woocommerce, opencart, cs-cart, shopify etc. All platforms have some common features like - Multiple vendors, Single storefront, Unlimited number of vendor accounts, Products from multiple vendors in one order, Separate admin area for each vendor, Common payment processing, Root administrator to control the store, Vendor payouts recording, Vendor-specific shipping methods etc.